Revitalization of local industries through platform construction.
Creating a market that meets new needs.
J-Market Co., Ltd. is building a supply chain business for marine ingredients to meet the needs of consumers who demand "direct production, high-mix, low-lot, high added value". We are planning to improve brand recognition through direct transactions through close cooperation with producers who have killer content and research and development of distribution infrastructure focusing on traceability. By managing the restaurant business and retail business through group companies, we are directly connecting upstream and downstream to improve the accuracy of business feasibility.
xxx Usufuku Honten (Kesennuma City, Miyagi)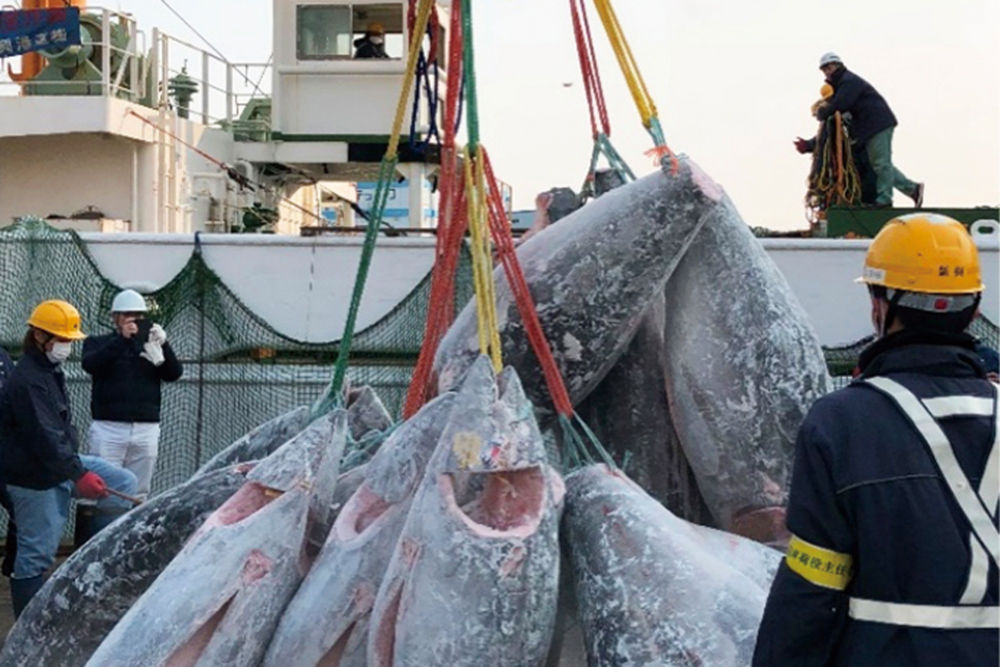 Usufuku Honten was established in 1882, as a wholesaler of fish. Now, under the leadership of Mr. Sotaro Usui, the fifth generation descendent, it operates nine 'Shofukumaru', longline tuna fishing vessels, around the world. In August 2020, Usufuku Honten became the first longline bluefin tuna fishery ever in the world to become MSC (Marine Stewardship Council) certified.
Mr. Usui continues to dedicate strong efforts into the recovery and maintaining of the wild tuna population, which is frequently reported in various medias and also to the develpment of the fishing industry into the future generations, through its operation of 'Matsushima Fish Market' which caters to consumers directly etc.
Example of partner producer-Fresh fish in Kanazawa (Goto City, Nagasaki Prefecture)
Kanazawa Sengyo is a buyer/producer of fish on Fukue Island, in the Goto Islands of Nagasaki. Where the mainstream distributors of fish are focused on providing "cost effective, mass production, stable supply" seafood products, with the advise of Mr. Takada (CEO of KK Hale) who is dispatched by the government to oversee support of revival of local industries of small islands all over Japan, we aim to provide to restaurants seafood of "various species, small quantity, and with high value" to outside the islands.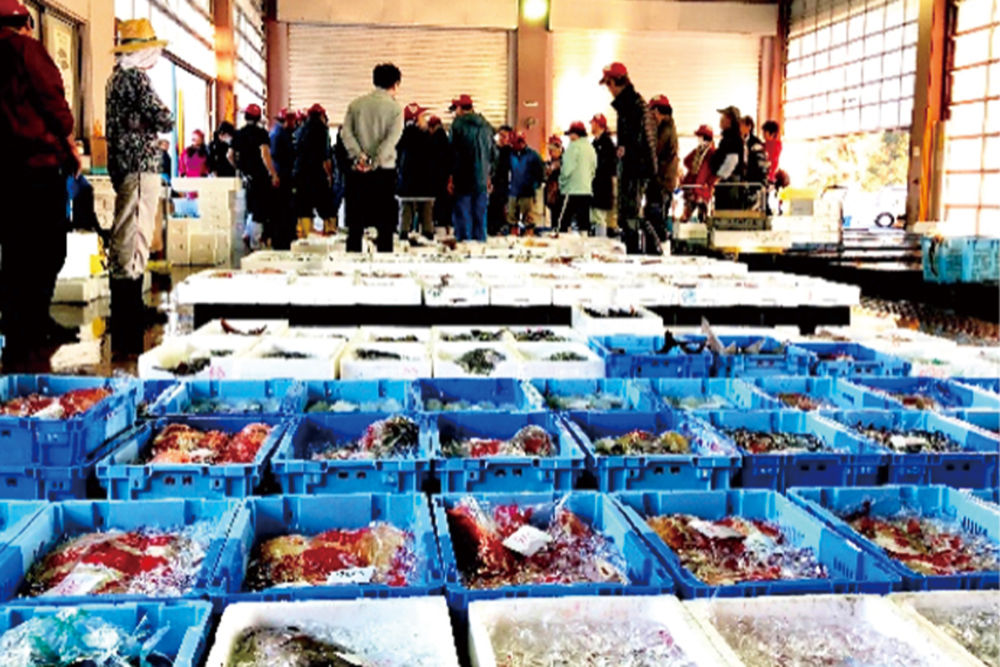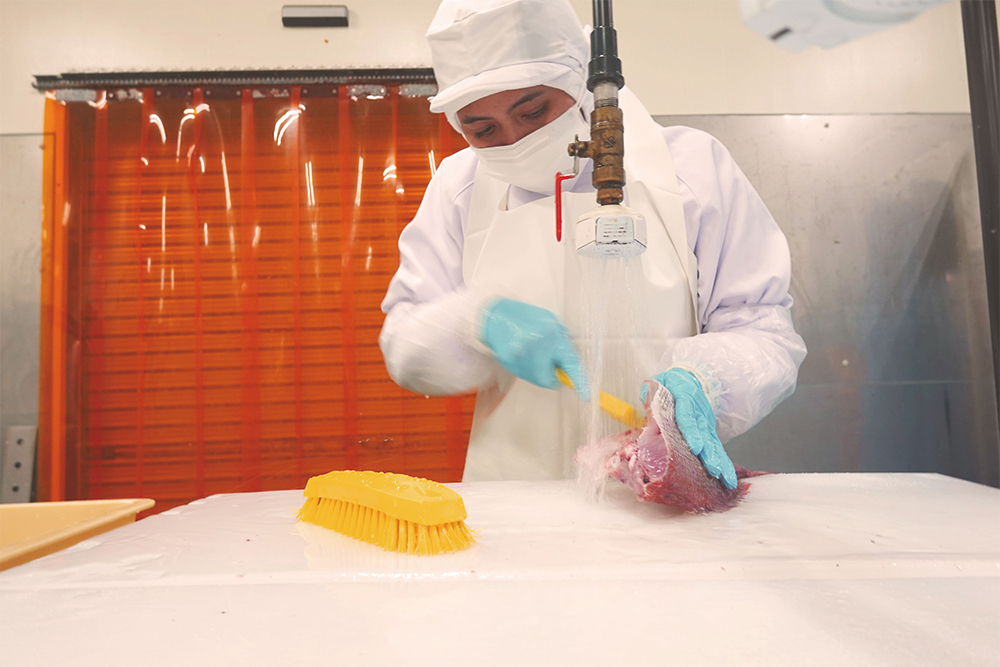 Fish freshly maintained through swift primary processes, such as "ikijime" (Japanese original technique which keeps the fish meat fresh by taking out the nerve system), draining the blood, taking out the offal, scaling the fish by hand etc., which all is crucial to maintain the freshness and quality of the fish, we distribute value-added fish with freshness and traceability to mainly high-end restaurants in Tokyo.
The Japanese Government has authorized the company J Market to be supported by the Cabinet Office on October 1, 2018 in a governmental project.
Examples of sales destinations, restraunt business.
We are planning to build a supply chain in collaboration with group directly managed stores and close-knit restaurant chains and catering companies. We mainly supply Japanese cuisine, sushi, and yakiniku in Tokyo and Fukuoka, using 5 to 15 kg boxes to supply small quantities and a wide variety of seasonal ingredients.
In addition, we supply processed marine products suitable for Western-style ingredients to the bistro directly managed by our group. Fish species include tuna, horse mackerel, scorpion fish, grunt, large scale blackfish, spiny lobster, abalone, oysters, scallops, amberjack, and cutlass fish.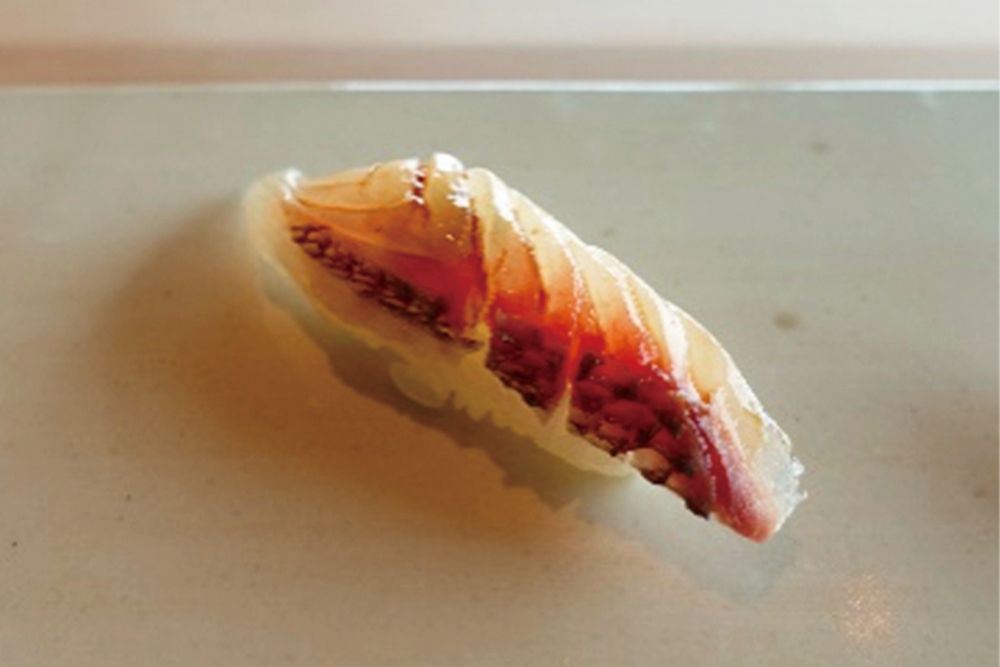 Expand delivery to the restaurant business and build a supply chain.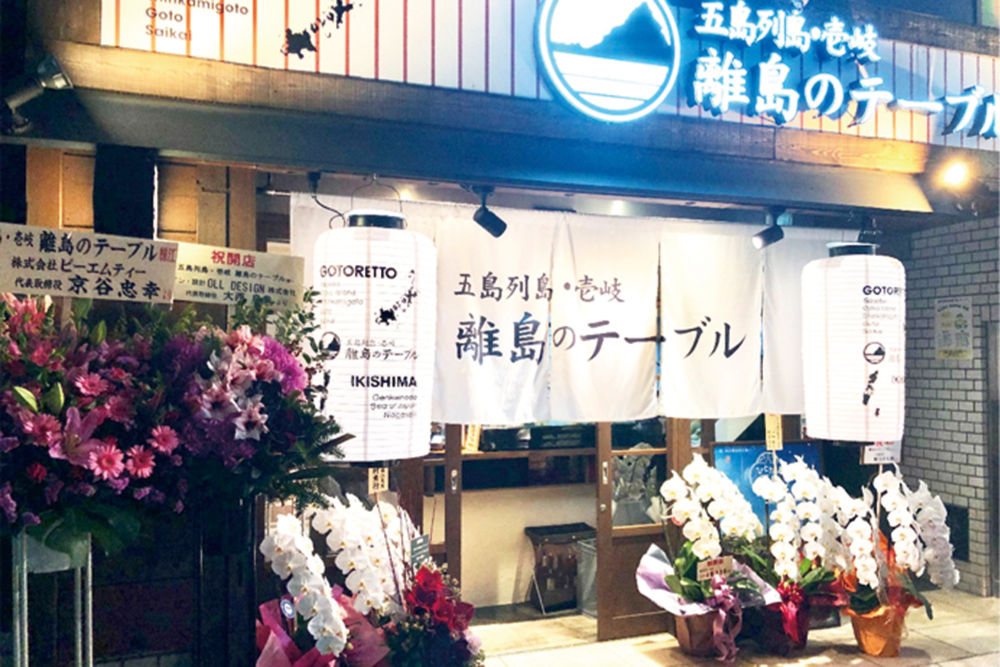 On December 10, 2018, in Shinbashi, Minato-ku, Tokyo, we opened a new concept restaurant business "Table on a remote island" with ingredients from Iki City and Goto City, Nagasaki Prefecture.
A reception was held from December 6th to 7th, and we were able to get a lot of support from business people, FC applicants, potential customers, etc. Despite the traditional concept of vertically-divided eating out, the challenge of horizontally-divided store management focusing on traceability became a big article with the support of the Nikkei newspaper.
Development of manufacturing and distribution bases that will serve as supply chain hubs.
In August 2019, we took an equity stake in "Genten Co., Ltd.", a fishery processing company, in Fukuoka City, Fukuoka Prefecture.
Based on strict hygiene management and high processing technology, the company processes and sells sushi ingredients to major conveyor belt sushi chains and major mass retailers, as well as catering (lunch box sales) for Hakata Station and Fukuoka Dome. We are also involved in the business, and will play a central role in the Octoforce Group's domestic and overseas fisheries distribution business.
Through the leadership and collaboration of the Genten founder, who is a new member of the Octoforce Group, we intend to further strengthen the supply chain for fisheries distribution within the group.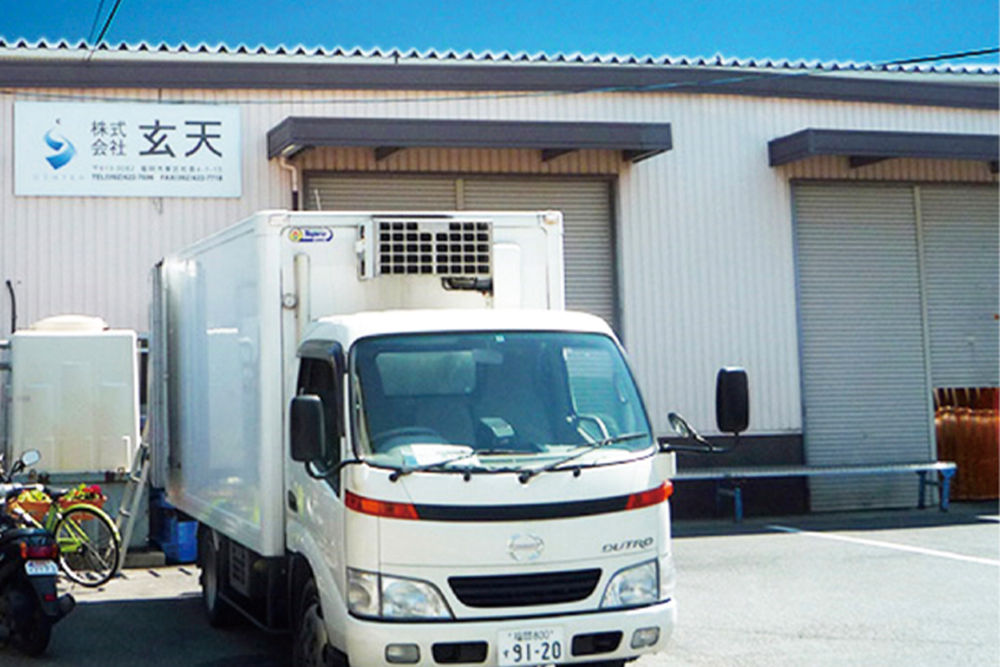 Cross-border supply chain construction.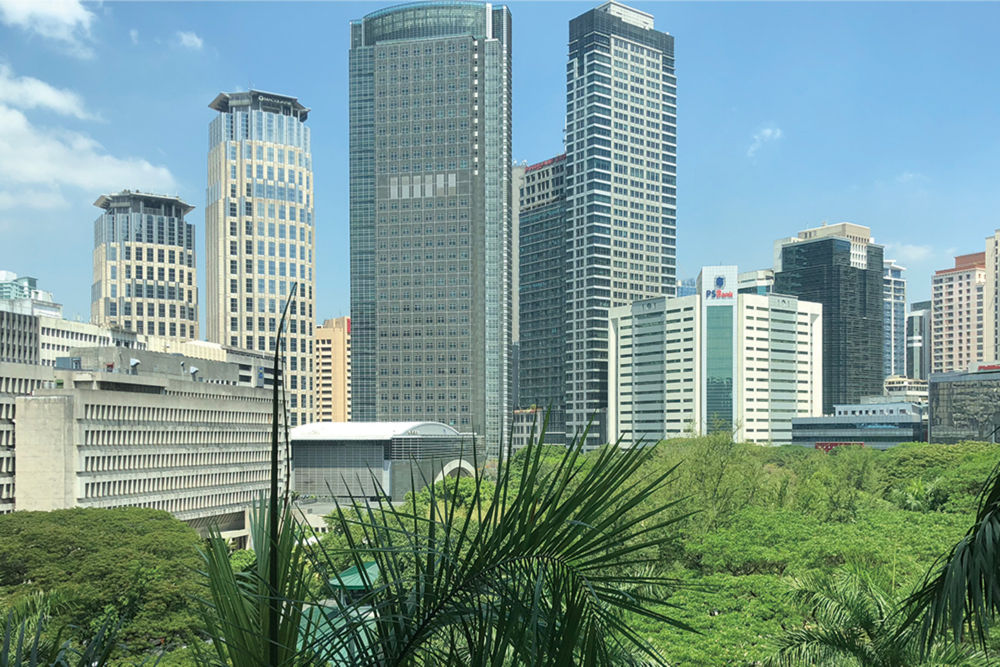 In March 2019, we took an equity stake in Unifish Inc., a fishery processing company with a 50-year history, in Manila, the rapidly growing city of the Philippines. As a food processing manufacturer with "Japan Standard" fishery processing know-how, which is one of the few in the Philippines, the company has built an export-type business to Tsukiji. With the changing times, domestic demand in the Philippines is growing significantly along with exports to Japan, and we have determined that the company has room for further growth through business development and sourcing of attractive marine resources. did.
The Octoforce Group and its Philippine partner, American Technologies Inc. (ATI), have begun collaborating with current management to achieve growth by capturing domestic demand in the Philippines in addition to existing export-oriented businesses. did.
Aiming to grow the supply chain into a thick trunk.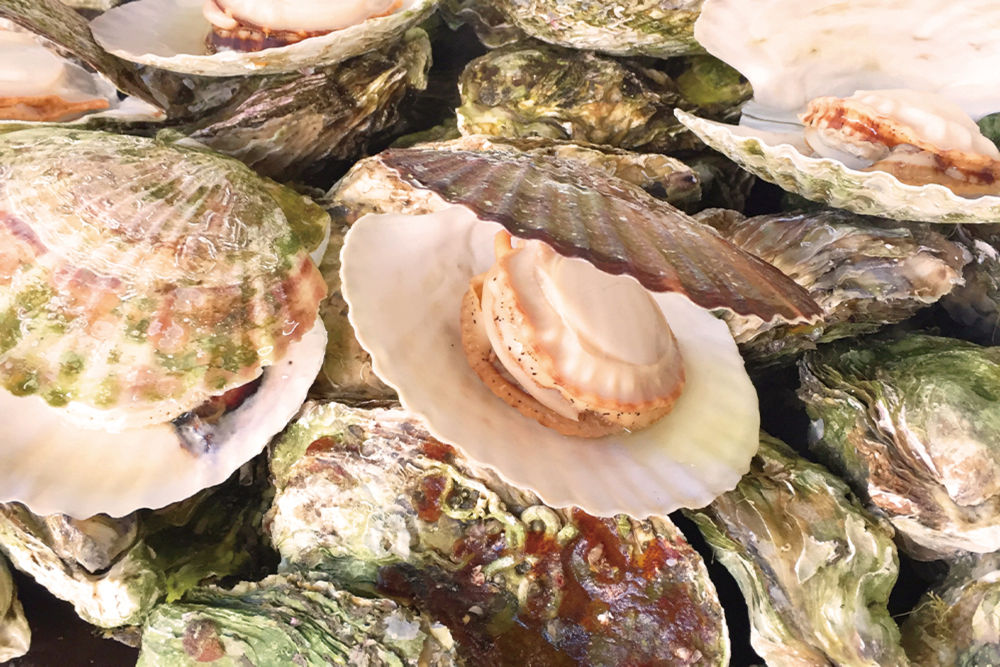 In January 2020, we acquired the franchisor business of the seafood izakaya "Hamayaki Taro," which has about 90 stores nationwide. "Hamayaki" is a fisherman's dish where you can immediately grill the seafood you picked on the beach and taste the ingredients as they are. Customers can roast and eat carefully selected seasonal fresh and delicious seafood and vegetables. This is the direct seafood izakaya "Hamayaki Taro". In order to return to the starting point and pursue the fun and deliciousness of grilling on the beach, we will carefully accumulate the functions and services that can be provided by the FC headquarters through close communication with the store owners under its umbrella.