Genten & Kappa Sushi Collaboration
2022/04/06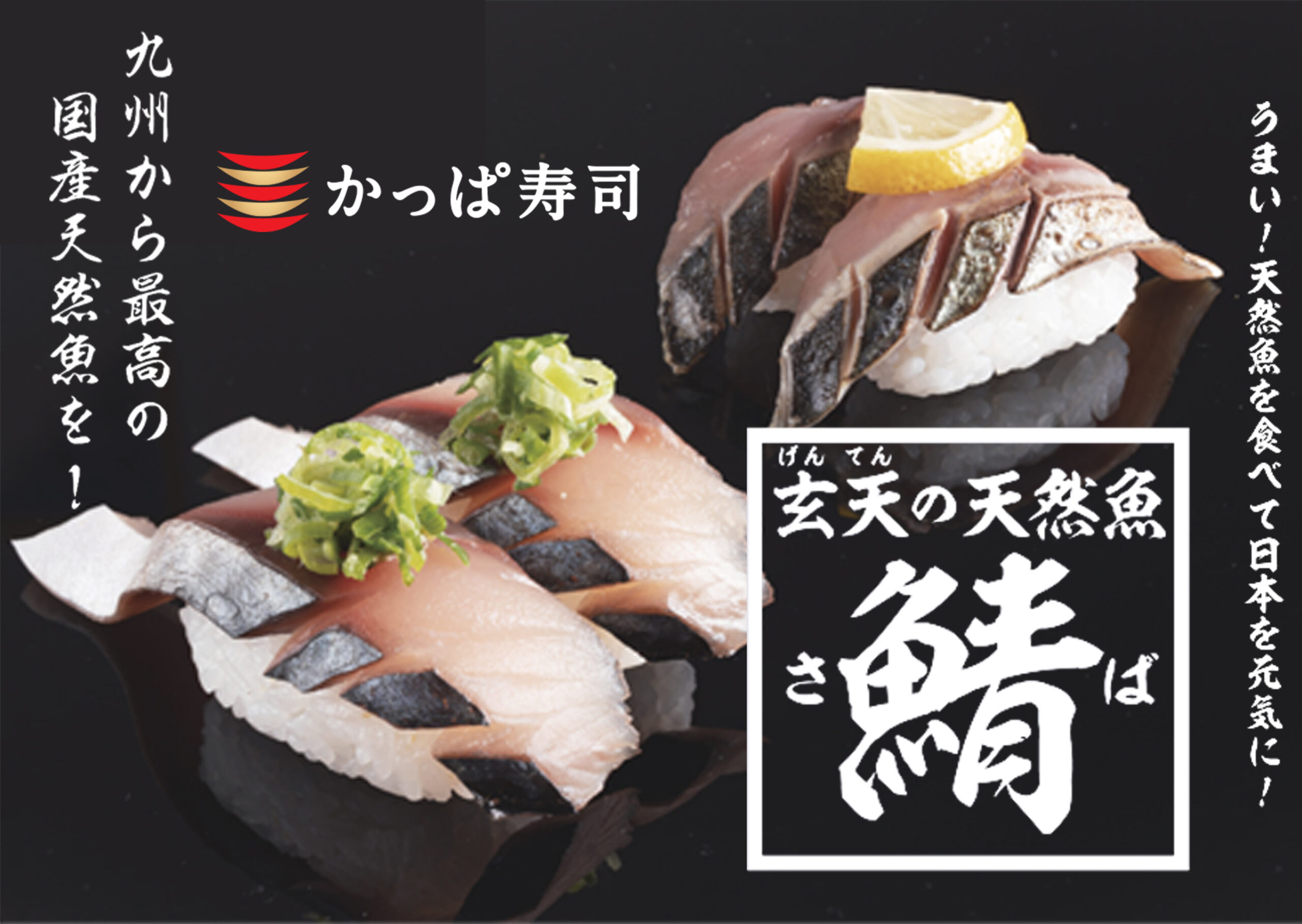 Genten Co., Ltd., a group company of Octoforce Management, held a collaboration fair with Kappa Sushi (Kappa Create Co., Ltd.) of the Colowide Group.
With the reform of "from Sushi-Go-Round quality to authentic sushi restaurant quality", the fair has ended in collaboration with Kappa Sushi, which continues to evolve with the aim of "delicious!" in both services and products.
Attention was also focused on the new marketing method for conveyor belt sushi, which puts the name of the fish processing company "Genten" in the foreground instead of using the fish species or production area for branding.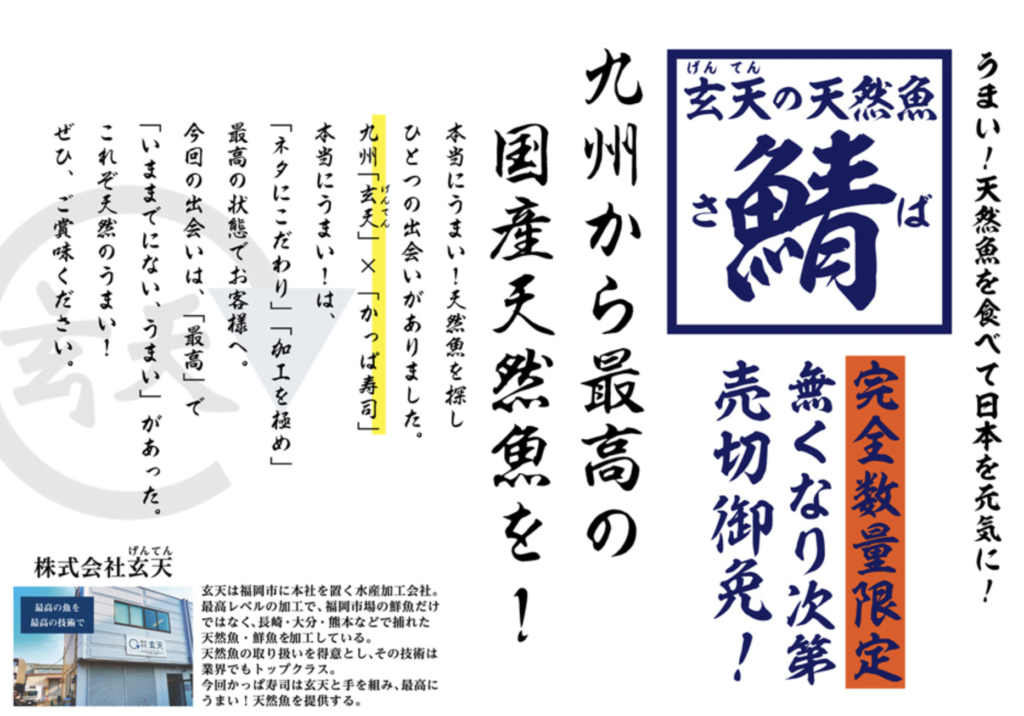 While Kappa Sushi has listed the provision of domestically produced natural fish as one of the evolutions in its quality, Genten's "high level of processing technology manually performed by professionals" and "high freshness by 3D freezer" are the top in Japan. It was evaluated as a class and led to this collaboration.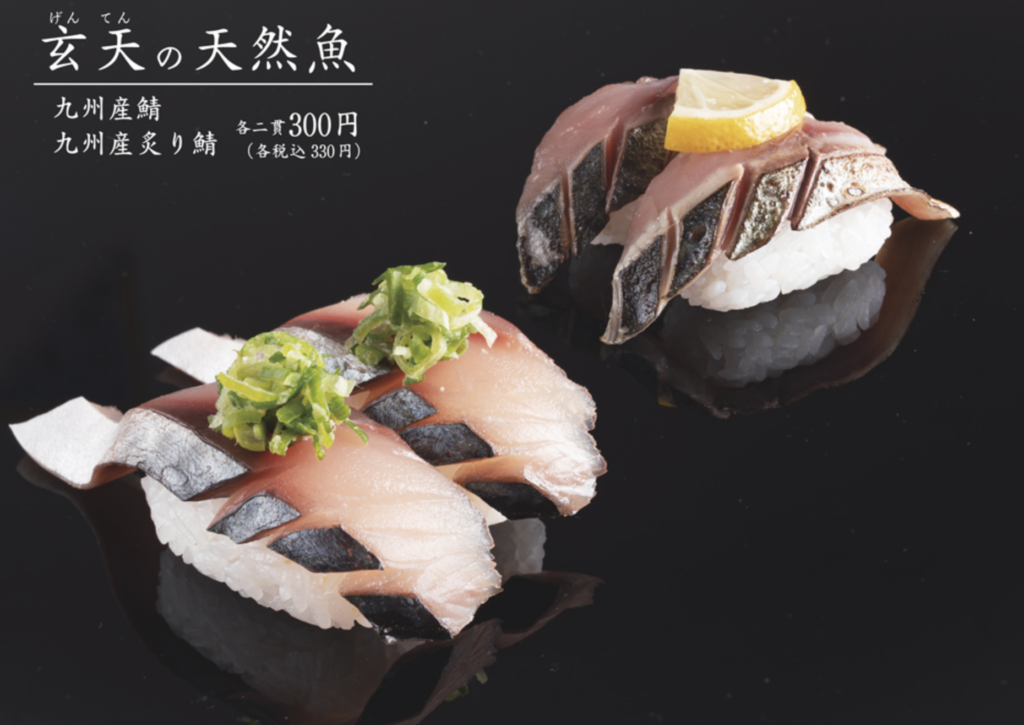 As the first collaboration, we chose "mackerel" as a representative fish of Kyushu, which is very tasty and can be recommended with confidence, especially at this time of year.
Kappa Sushi has developed two menus using the mackerel of Genten.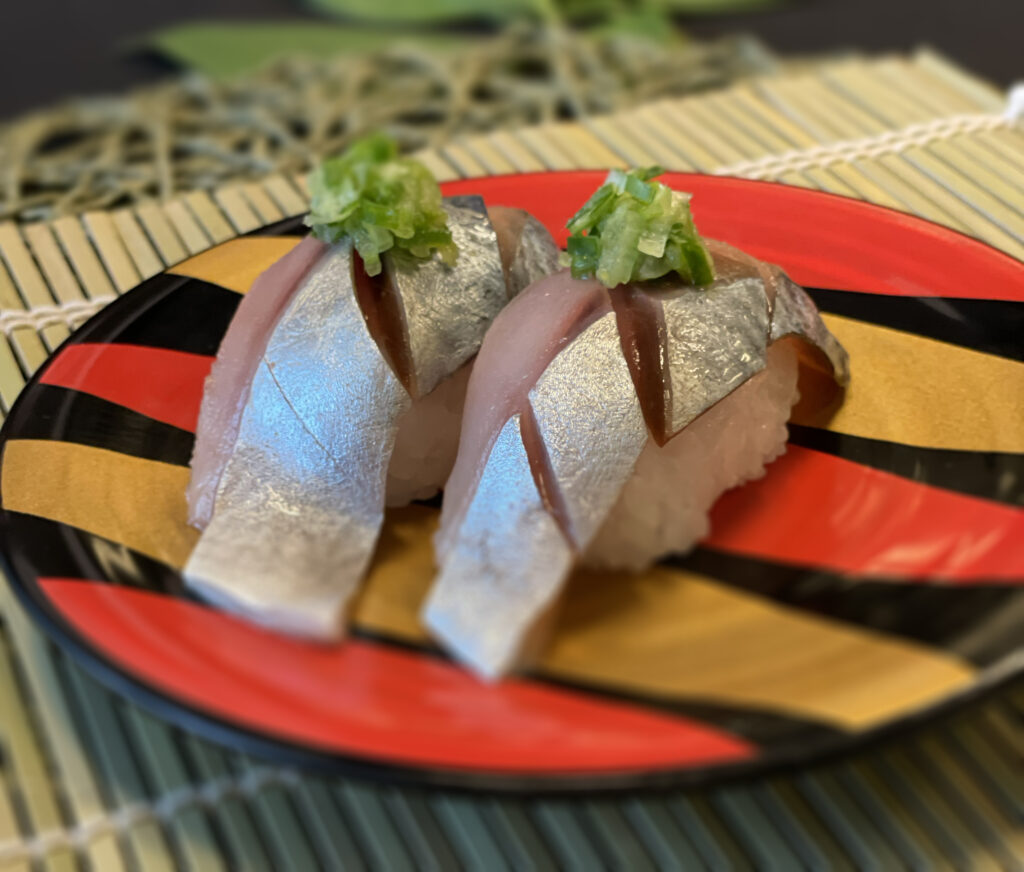 "Kyushu Mackerel"
Thick slices are decorated with decorative knives and topped with specially cooked green onions and ginger condiments.
It is a gem that you can taste mackerel directly.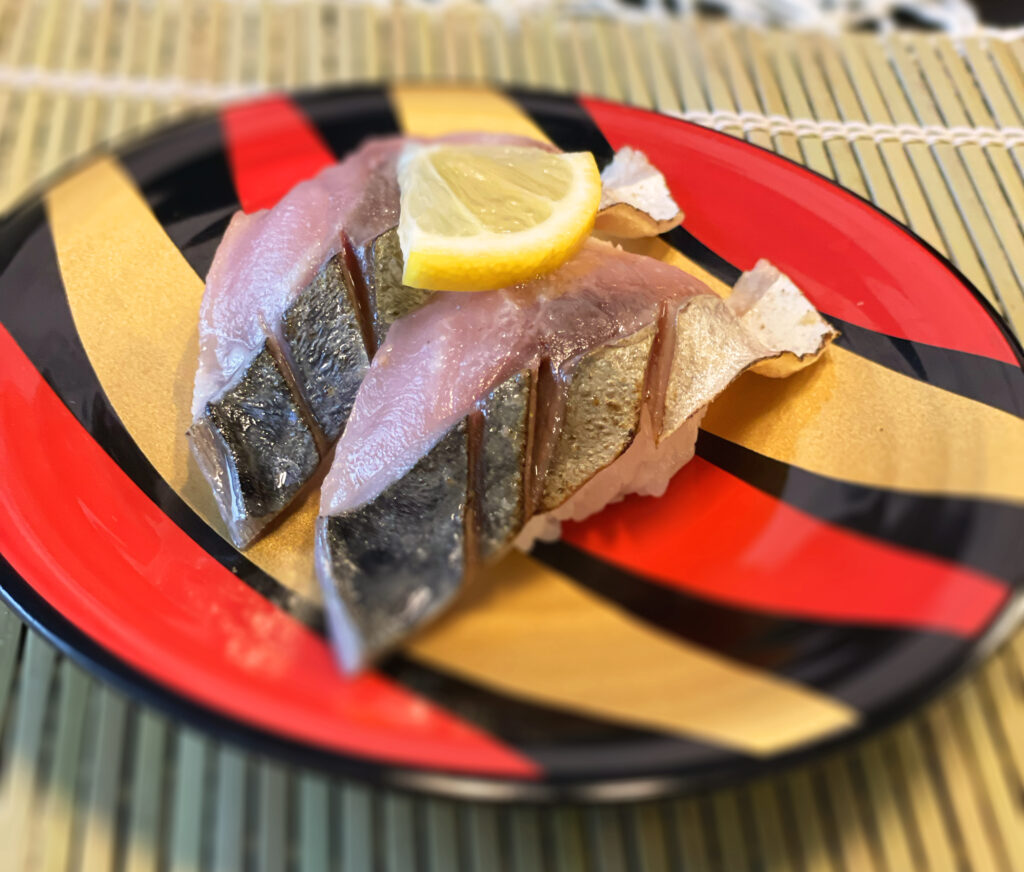 "Seared Kyushu Mackerel"
Only the lenticel is quickly seared, and it is finished so that delicious rich fat comes out between the lenticel and the body.
Comes with a refreshing sliced lemon topping.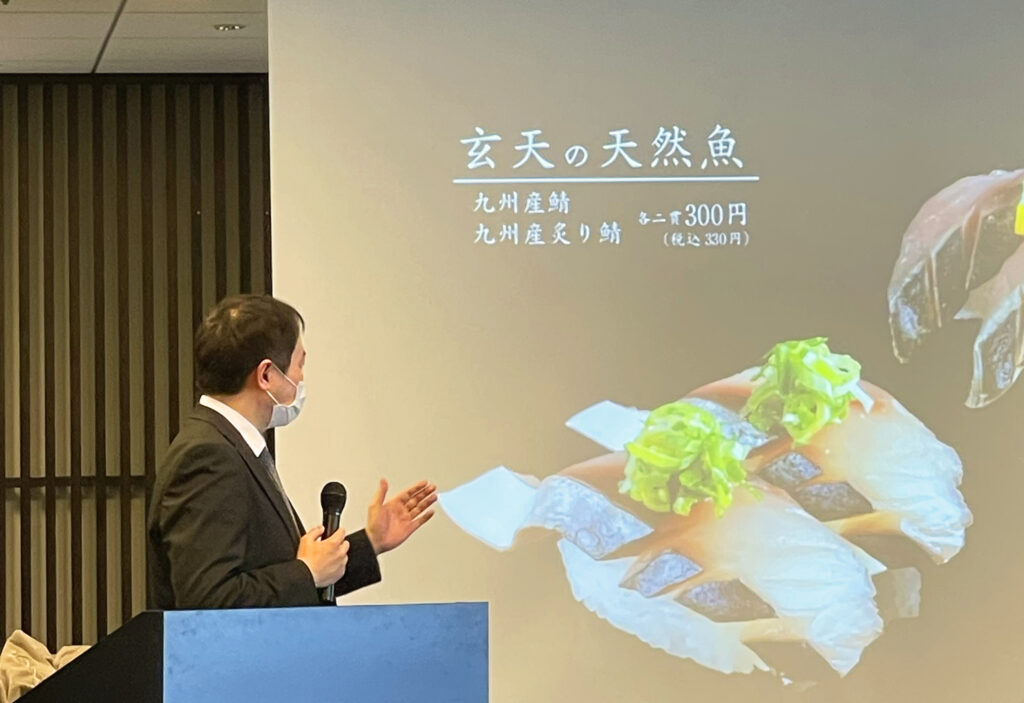 A tasting party for the media was held on March 22, and Mr. Hideaki Otomo, General Manager of Kappa Create Product Planning Department, introduced his efforts with Genten from the development process to commercialization.
At Kappa Sushi, in order to make the best use of the ingredients and quality of Genten, we perform processing such as "skinning," "vinegar washing," "decorative knives," and "cutting to slices."
In the past, they would not have done such extra work that would be a burden to the store, but in order to take advantage of the high quality of Genten, they have decided to take the best processing it just before providing.
He introduced that this is an important task as one of the reforms of "from Sushi-Go-Round quality to authentic sushi restaurant quality".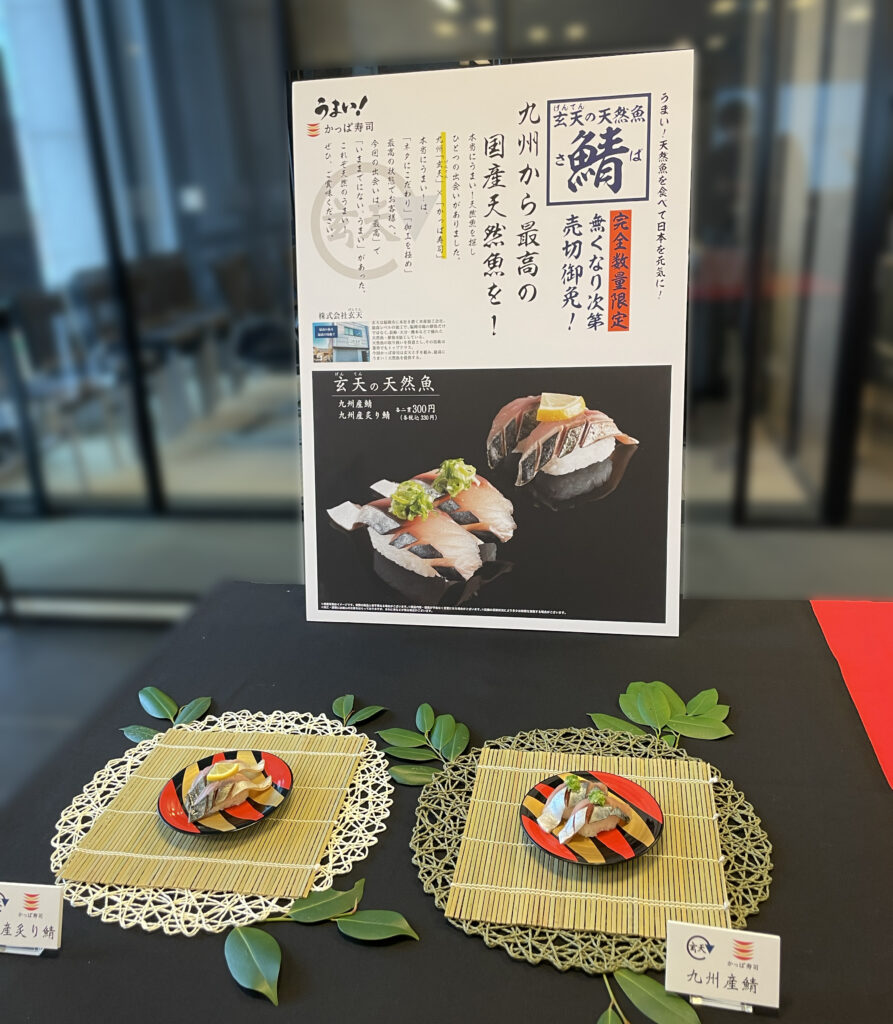 Its quality was taken up by various media that were actually tasted there, and it has been very well received.
APP BANK
It's a reasonable price when you have that thick and hearty sushi in front of you. When you actually eat it, the texture and taste are so rich that you can't think of it is from conveyor belt sushi!

https://www.appbank.net/2022/03/24/casual-food/2212147.php
Gourmand Watch
When you put it in your mouth, you can taste the rich fat and umami of mackerel every time you chew. The crunchy and elastic texture of natural fish is also nice. The seared one, you can feel the fragrance from the skin, and although it is only slightly seared, the fat becomes thicker, and you can enjoy the same mackerel but a different taste. I definitely want you to order two of these and compare them.

https://gourmet.watch.impress.co.jp/docs/news/1397137.html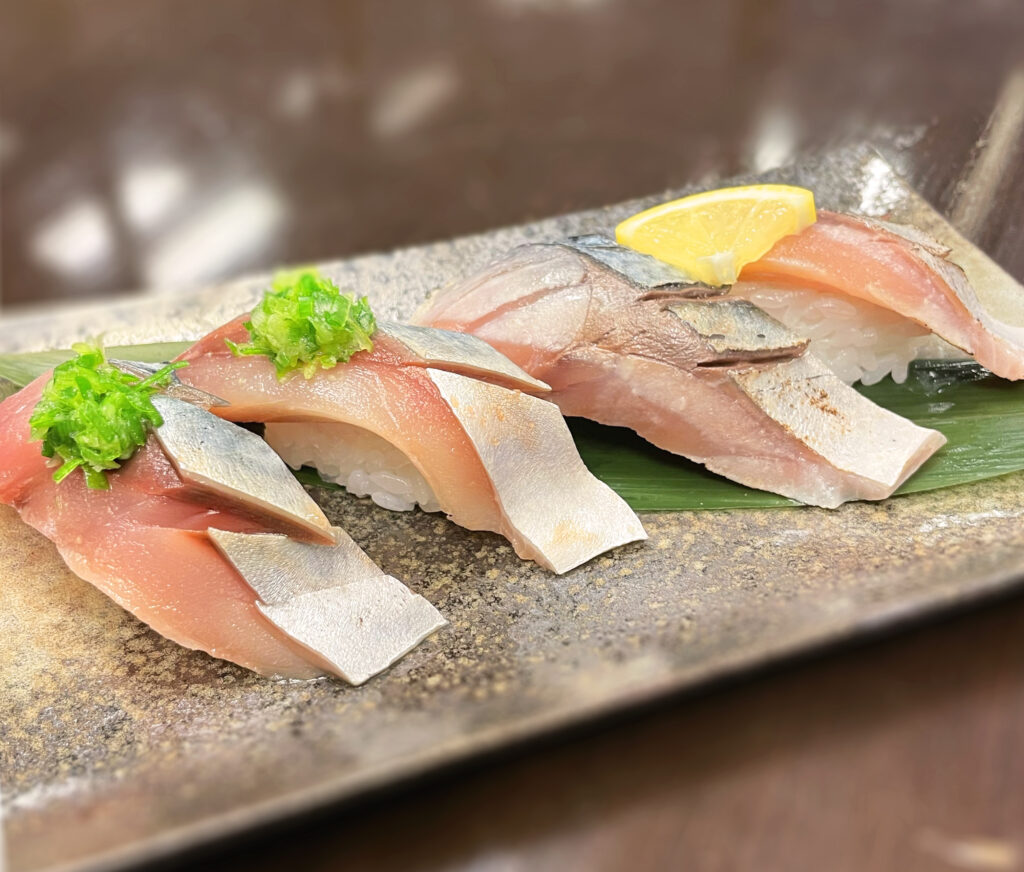 We would like to thank Kappa Sushi for giving us the opportunity to collaborate and taking up Genten as a branding method.
We will continue to work on the collaboration between Kappa Sushi and Genten, so please look forward to it.